Advanced Wire Sawing Technology
Wire sawing is the ideal solution when a job requires cutting extremely thick concrete.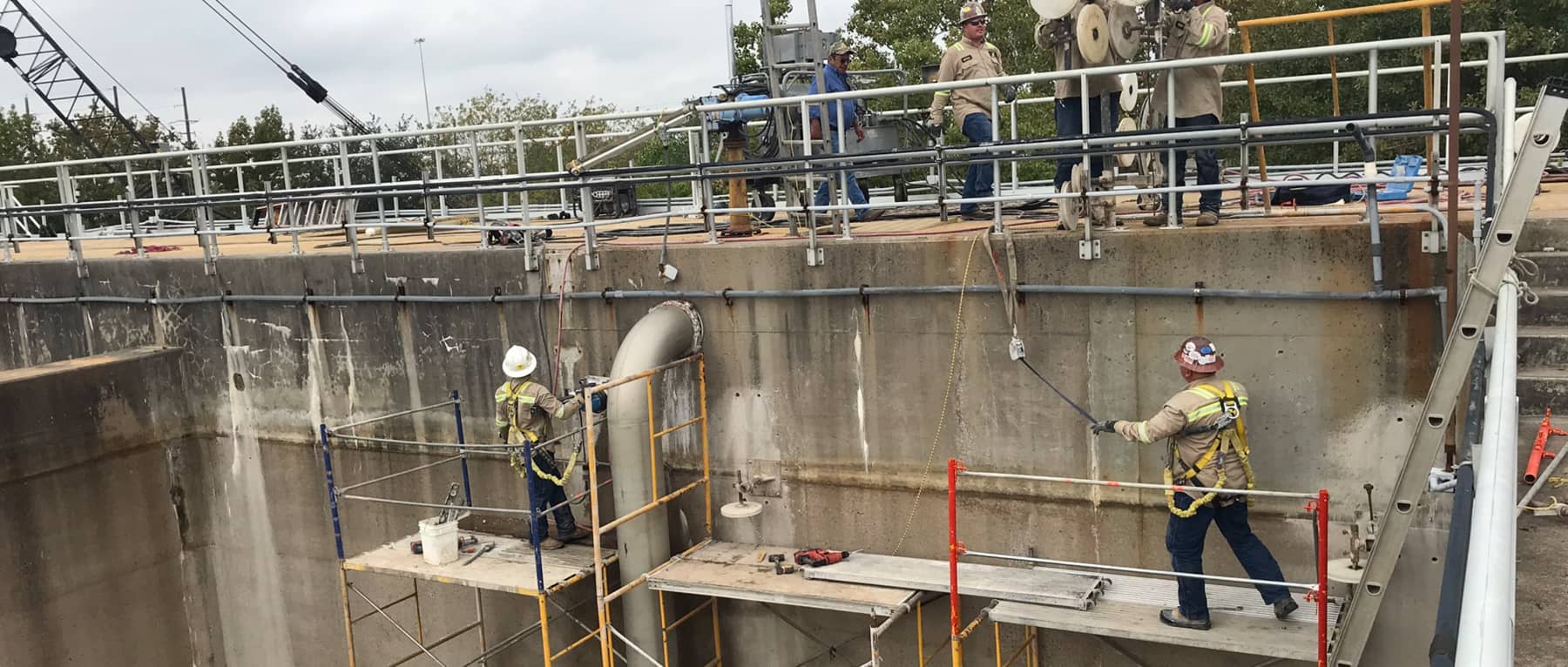 A wire saw consists of a multi-strand cable with diamond segments. The cable is threaded through a system of pulleys and is then consistently pulled back and forth through the concrete section.

There are very few restrictions for wire sawing. The only thing that can hold back a wire saw job is lifting and removing the cut sections. ATI is experienced and capable of devising a unique crane solution to lift and remove even the biggest pieces of concrete.
Wire sawing is often the best solution when accidents occur and concrete is damaged. ATI has responded quickly in the past with a wire sawing operation to remove damaged concrete when impact damages bridges and piers. Our team reacted quickly when a tractor trailer wrecked into the column of a bridge on I-10 near Sealy, Texas. Using the wire saw was the quickest and most cost-effective way to limit the amount of time the crucial highway just outside of Houston was closed. The road was scheduled to be closed for three days, but ATI completed the task in two.

We have performed wire sawing for damaged docks at the Port of Houston on multiple occasions as well as the the Port of Beaumont, the Galveston Causeway, concrete grain silos, and various industrial plants. When a difficult, large project requires completion, Aggregate Technologies and wire sawing are the logical choice.