Faster Road Widening and Bridge Expansions with Hydrodemolition
April 14, 2020
Labor intensive and draining…bridge and concrete road widening is the out of town wedding you don't want to go to but have to attend.
Contractors know they have to do the work but does it have to take so long, use so many workers, and take up so much equipment? Does removing concrete and keeping the rebar have to be so taxing? No, it doesn't.
Expanding bridges and roads just got a lot simpler.
At Aggregate Technologies, our hydrodemolition Hydro-Bots remove the concrete and keep the rebar, without all the microfractures in the concrete from impact removal methods! It makes for a cleaner job that is uniform, precise, and takes less time.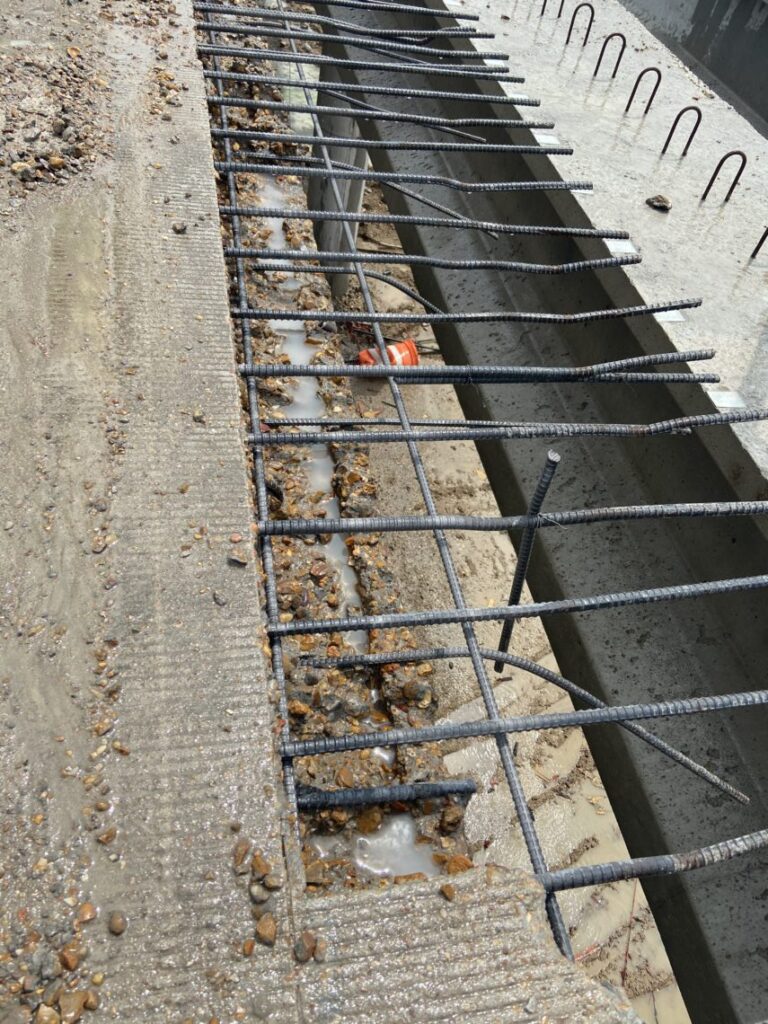 Our customers now see that they can choose to put down the hydraulic and air-powered hammers. They don't have to deal with all the microfractures in the concrete…and they can save their rebar in a way that makes the job so much easier to finish! Even silica dust…the dirty friend no one wants on their job…is practically eliminated!
We know that's the way our customers like things done! And they're excited to see we can do it safer and more efficiently with only two workers (rather than 10)!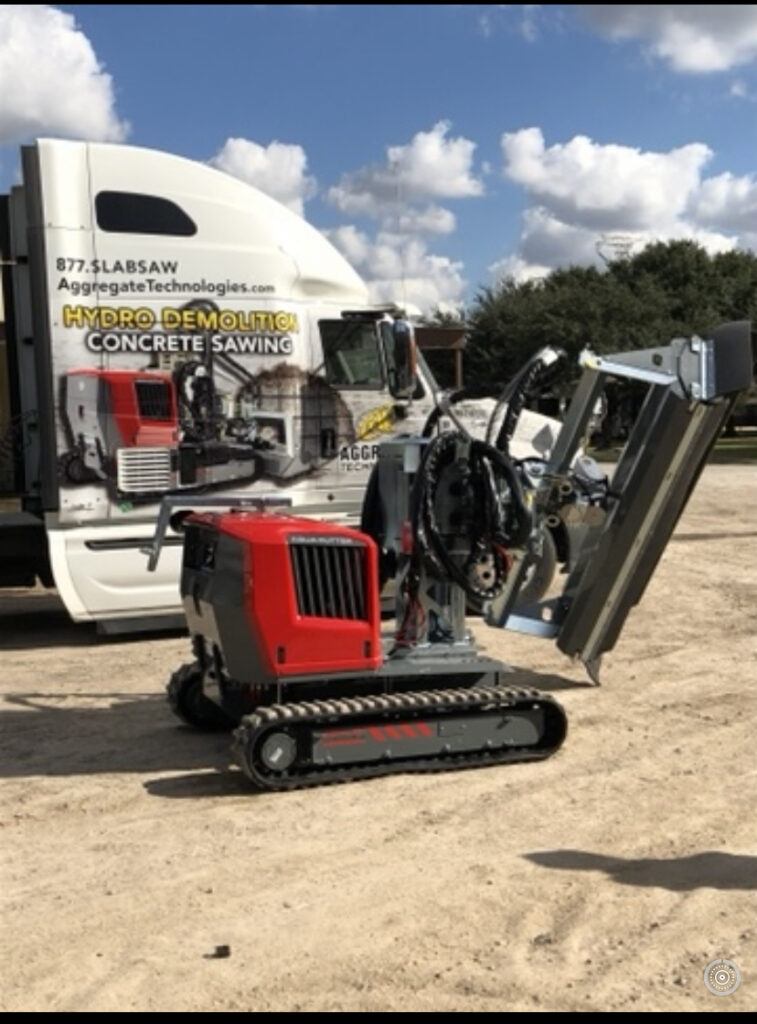 Chipping vs Hydrodemolition Method
Hydraulic &
Air-powered Hammers
Hydrodemolition
(Hydro-Bots)
Workers to run the job
Around 10
2
Exposes Rebar?
Yes
Yes
Creates Silica?
Yes
Minimal
Causes vibrations?
Yes
Virtually None
Causes Microfractures?
Yes
No
Saves time?
Yes
Yes
Please get in touch for a turn-key quote. Email sales@aggregatetechnologies.com or Call 1-877-SLABSAW
Wondering if hydrodemolition is the right fit for your job? We would love to connect over video conference and explore the idea of using our Hydro-Bots on your next project.
Invite your team! Lunch delivery is on us!
Contact us when you need a contractor with a record of safety and success for your concrete cutting and hydrodemolition needs.
1-877-SLABSAW