Drones On Construction Sites
November 1, 2016
Are Drones the Future of Construction?
Drones, or remotely controlled unmanned aerial vehicles, made the news again after Cleveland Indians pitcher Trevor Bauer sliced his pinky finger down to the bone while repairing one of his drones. To date, the use of drones has primarily been limited to the armed forces or hobbyists, but that is quickly changing. Drones will undoubtedly become a key tool for the construction industry in the not-so-distant future.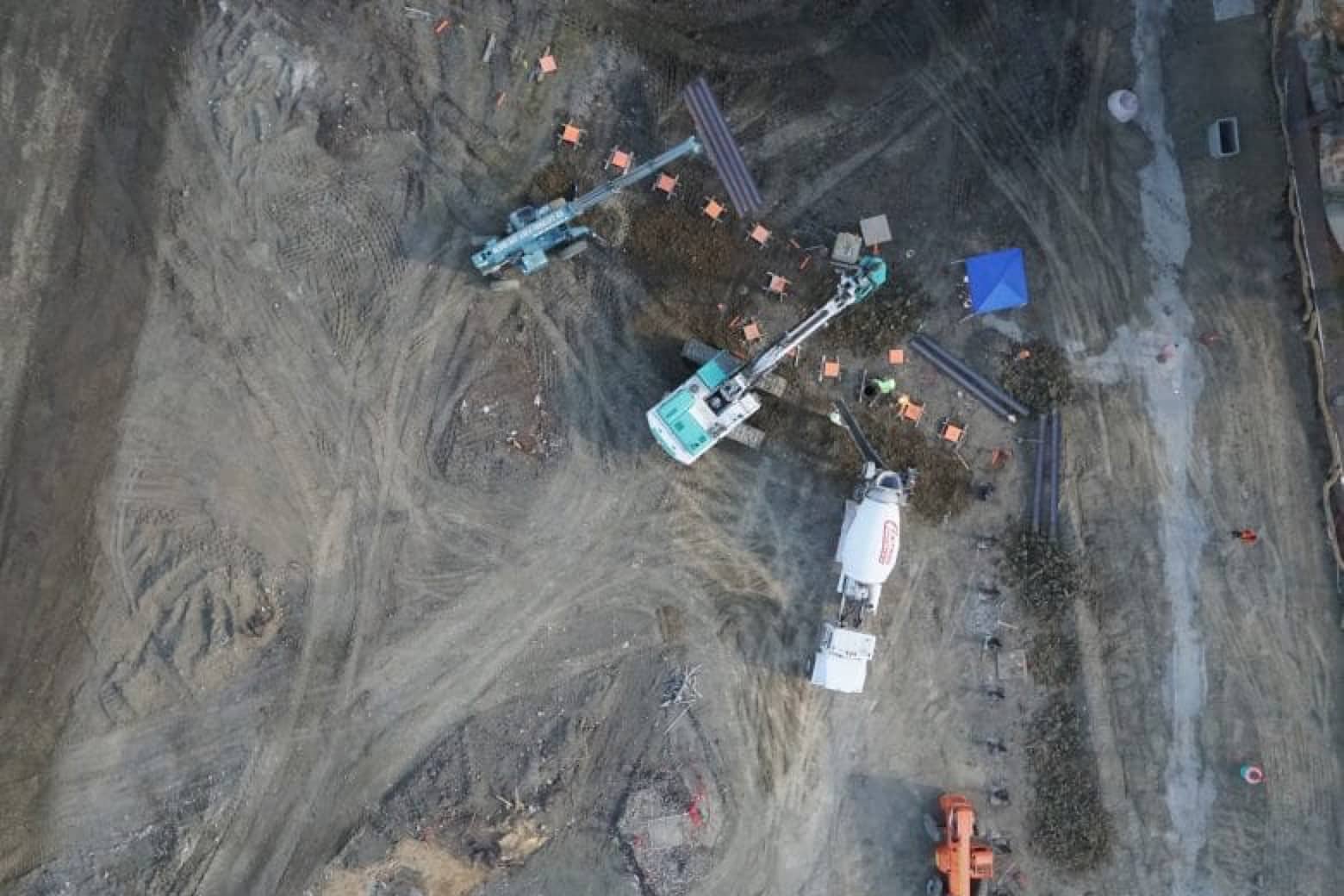 Drone photos courtesy of Kespry – Automated Drone Systems
The possibilities for the utilization of drones in the construction industry, especially the heavy concrete construction industry, are endless. In the future, drones will be used to guide and constantly monitor construction in remote areas, reach inaccessible excavation depths or tight spaces, all while providing a constant stream of three-dimensional data.
These drones will be a boon for efficiency in the construction industry. For example, real-time decisions could be made more effectively in the field thanks to a drone's ability to cover acres and acres of a job site in a matter of minutes. The under deck inspection of a busy bridge may be accomplished without shutting down entire lanes of traffic.
While there are still some technological advancements that need to be made in drone technology, and regulatory decisions regarding their flight and operation, drone technology is something for construction contractors to be excited about. In 2016, the construction world is ever-changing and evolving to get smarter, more efficient, and faster.
Drones will continue to fuel this explosion of construction technology. Aggregate Technologies has a rich history of embracing and learning new construction technology quickly, and as drones become more important in the day-to-day operation of our construction sites, will look forward to putting this exciting new technology to use.
Contact us when you need a contractor with a record of safety and success for your concrete cutting and hydrodemolition needs.
1-877-SLABSAW